Tolvaddon Driving School Truro
- promoting safe eco-friendly driving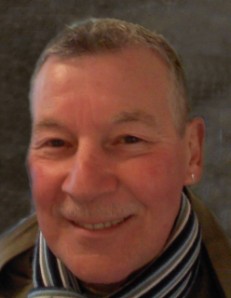 Why choose Tolvaddon Driving
School Truro?

A High Grade DSA Registered
Approved Driving Instructor (ADI)
Working by recommendation



40+ years
experience
as a qualified

A.D.I


Professional
tuition, structured to
suit you to learn to drive


High pass rates


Free theory test teaching aids



Competitive price rates
– good

value for money


Fully dual-controlled air

conditioned Peugeot 208
Safe eco-friendly driving for life


Pass Plus Registered Instructor


Criminal Record Bureau checked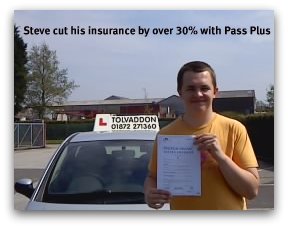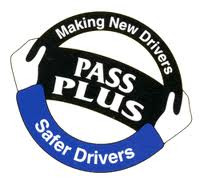 Contact me on

01872 271360 to

find out more about

Pass Plus

John Silvester DSA Registered Approved Driving Instructor in Truro

40+ years qualified teaching experience providing driving tuition in Truro, Cornwall

Providing driving lessons in Truro and surrounding areas.


Hello and welcome to Tolvaddon Driving School Truro

My name is John Silvester and I provide driving lessons in Truro, Cornwall.

I started Tolvaddon Driving School Truro in 1974, now established for over 40
years, working by recommendation, it is one of the most successful driving
schools in the Truro area. .
A High Grade DSA Approved Driving Instructor in Truro
I specialise in safe eco-friendly driving and as a high Grade DSA
Approved Driving Instructor (ADI) promote and teach driving to a very high
standard. I ensure that my pupils pass the practical driving test as quickly as
possible, but also that they are aware and able to drive safely and with
competence. My pass rate is high.
All lessons are on a one-to-one-basis
I provide quality professional driving tuition, flexibly tailored according to the
individual - everyone is different. Driving lesson duration can vary from hourly,
hour and a half, or two hourly and taken at times to suit you. I provide a door-

to- door service.
I can provide mini-intensive courses, which in my opinion are preferable to
and cheaper than an intensive course.
My prices are competitive and fair - no cheap gimmicks. I do promote
discount for block booking, but advise pupils to initially book one lesson to
see if they like the way that I teach and that they are happy.
I am a Pass Plus registered instructor. Pass Plus is a course taken after
passing the practical driving test which builds experience and can lower your
insurance premiums.
I can also provide advanced driving tuition; two of my ex-pupils are now
driving instructors.
I regularly meet pupils at Truro College but there is no age limit to learn to
drive with Tolvaddon Driving School Truro - my oldest pupil passed the
practical driving test at the age of 84.
I successfully teach people with disabilities including those who are
profoundly deaf. I also teach people where English is not their first language.
Driving lessons are conducted in a modern, dual controlled, air conditioned
Peugeot 208 hdi diesel car, which is well maintained and kept to a high
standard of cleanliness.
Call me: 01872 271360

I will be pleased to discuss any queries or worries you may have. If you are
looking for a professional, highly recommended, high grade driving instructor
in Truro, and surrounding areas give me a call on 01872 271360.
15 Woodland Court, Truro, TR1 1XT
01872 271360

Copyright Tolvaddon Driving School Truro
2023 All rights reserved